SEO optimised
We custom-build websites in a way that guarantees speed. As a result, search engines will prioritise your site.

Easy to customise
Stop spending money on developers for simple edits. We make it easy for any one of your team to change the text, pictures, and layout.

Complex design elements
The sky's the limit when it comes to implementing your design on HubSpot. We steer away from standard templates so that you can design your website the way you want it!

High conversion rates
Create a simple navigation and user experience designed to drive people to your call to action. Get more demos booked, meetings requested, and business enquires from your ideal customer.

GDPR compliant tracking
Create a banner consent to cookie banner which allow users to opt in to tracking preferences. Continue to track anonymously where cookies are not an option.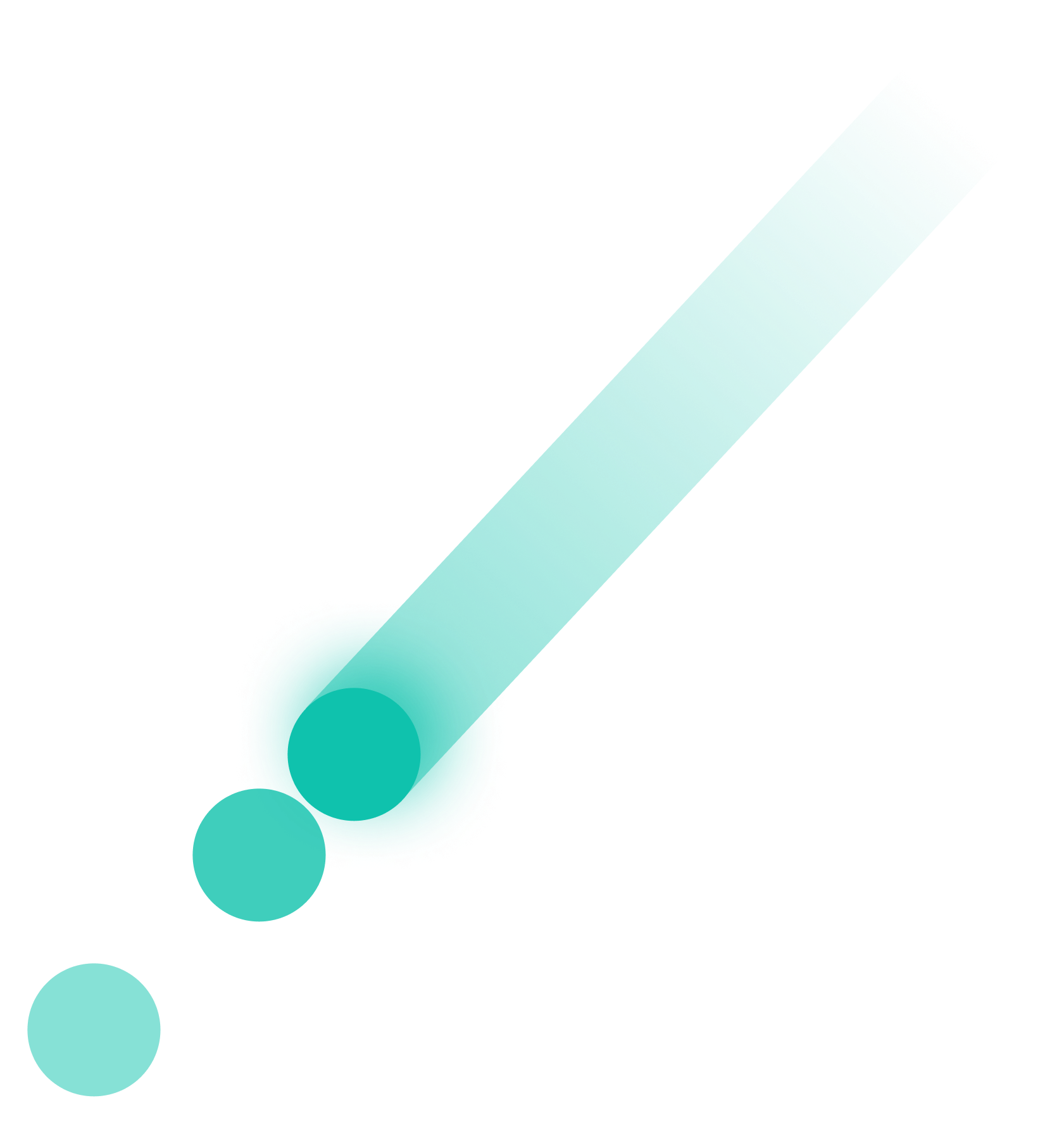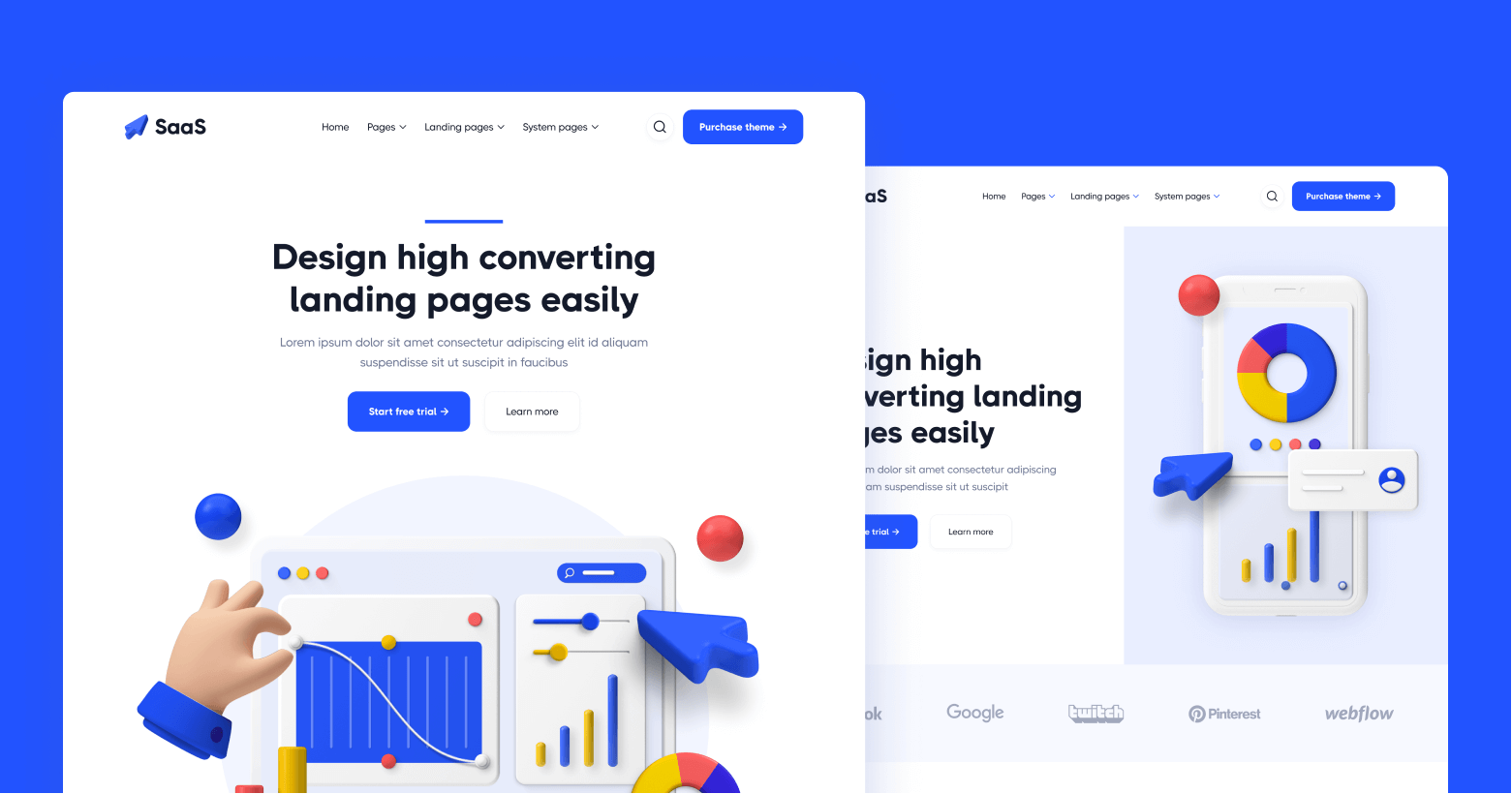 Service
HubSpot Website Developement
Migrate your existing website from Wordpress, Webflow or any other CMS to HubSpot, or bring your new design to life on the HubSpot CMS.
Businesses choose us because we know how to ensure technical search engine optimisation on HubSpot. We can help you improve your ranking on Google, driving more traffic to your site.
We're also experts in bringing complex design to life on the HubSpot CMS. If your designer can ideate it, we can build it - pixel perfect.
Book some time with us to review your site design and we will provide you with a quote to either migrate it to HubSpot or build it from scratch.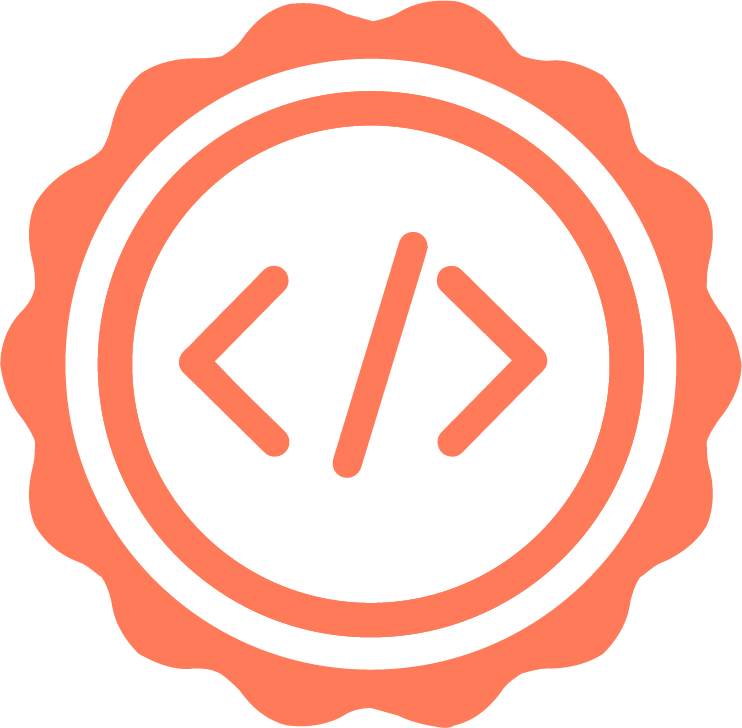 Service
Website Managed Services
Take away the hassle of managing your HubSpot website.
We'll provide you with a team of HubSpot CMS experts for the number of hours you need to keep it performing at it's best.
Our team are experts in HubSpot website application development and technical search engine optimisation. They'll ensure that you continue to implement gold standard practices.
Select from 10, 15 or 20+ hours a month, to keep your website in the best working order.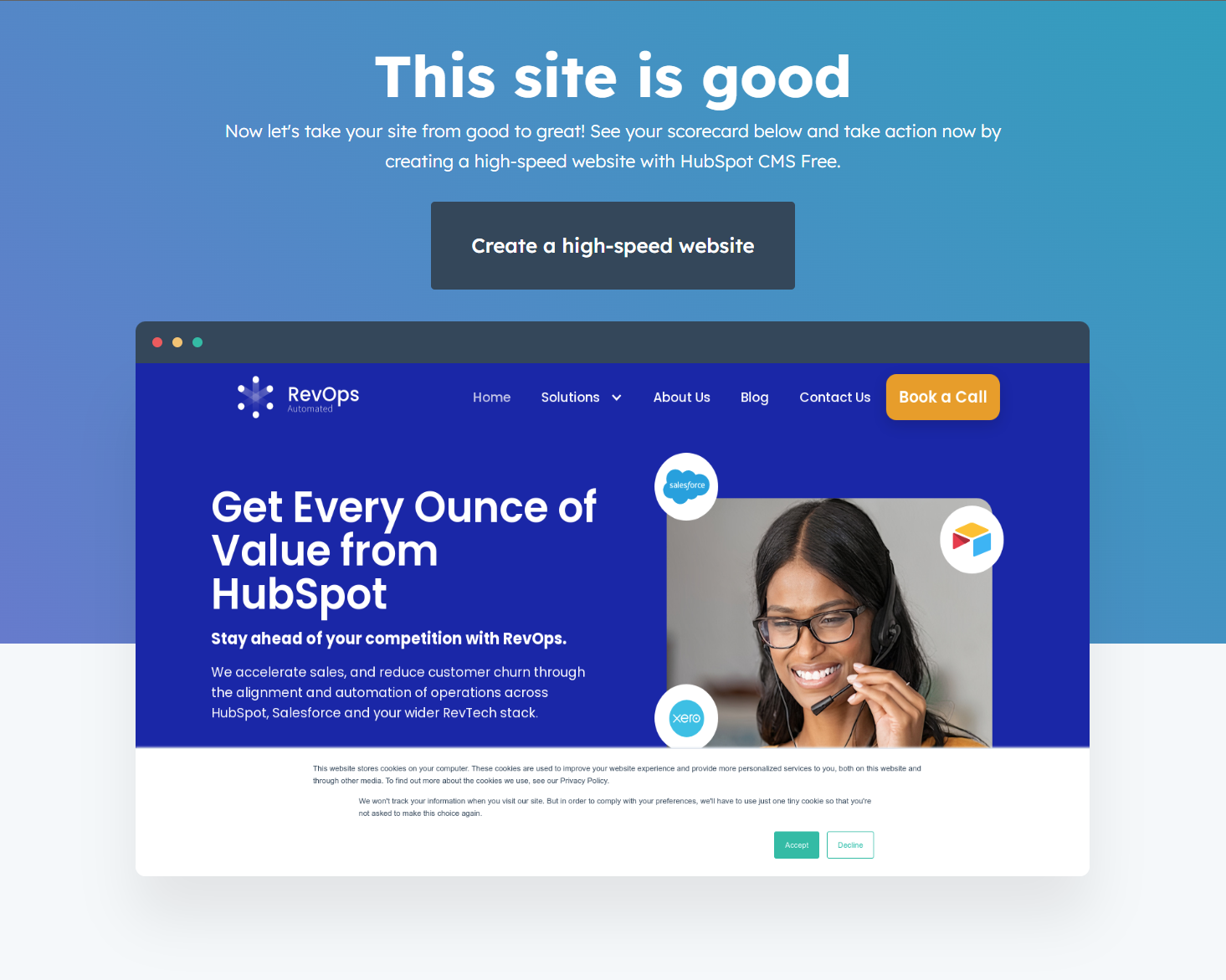 Service
Technical SEO Audit + Insights
If you've already got a website on HubSpot but it's not performing, we can help.
Our HubSpot developers will run an audit on your website performance, which includes reviewing the website architecture, backend code, backlines, images and text formats.
Following this, we will provide you with a report on how to optimise your SEO score, so you can generate more traffic.
If you do not have an in-house development team, we can fix the issues for you. Audits are complimentary to all customers who opt for a 12 month website managed service package.
For more details, contact our team.
A few words, from our customers.
"The team are so easy to work with. There's nothing that they haven't been able to do!"
Andrew
Website Designer, Huskii Studio
"We were so happy with our website, that we asked them to do our sister company"
Andy Larholt
"There are few agencies that know how to make HubSpot CMS work - RevOps Automated is one of them."
Tom
Contact us to arrange a website scoping call.
Recieve a custom quote for your project.
Get your brand new, or optimised website on HubSpot.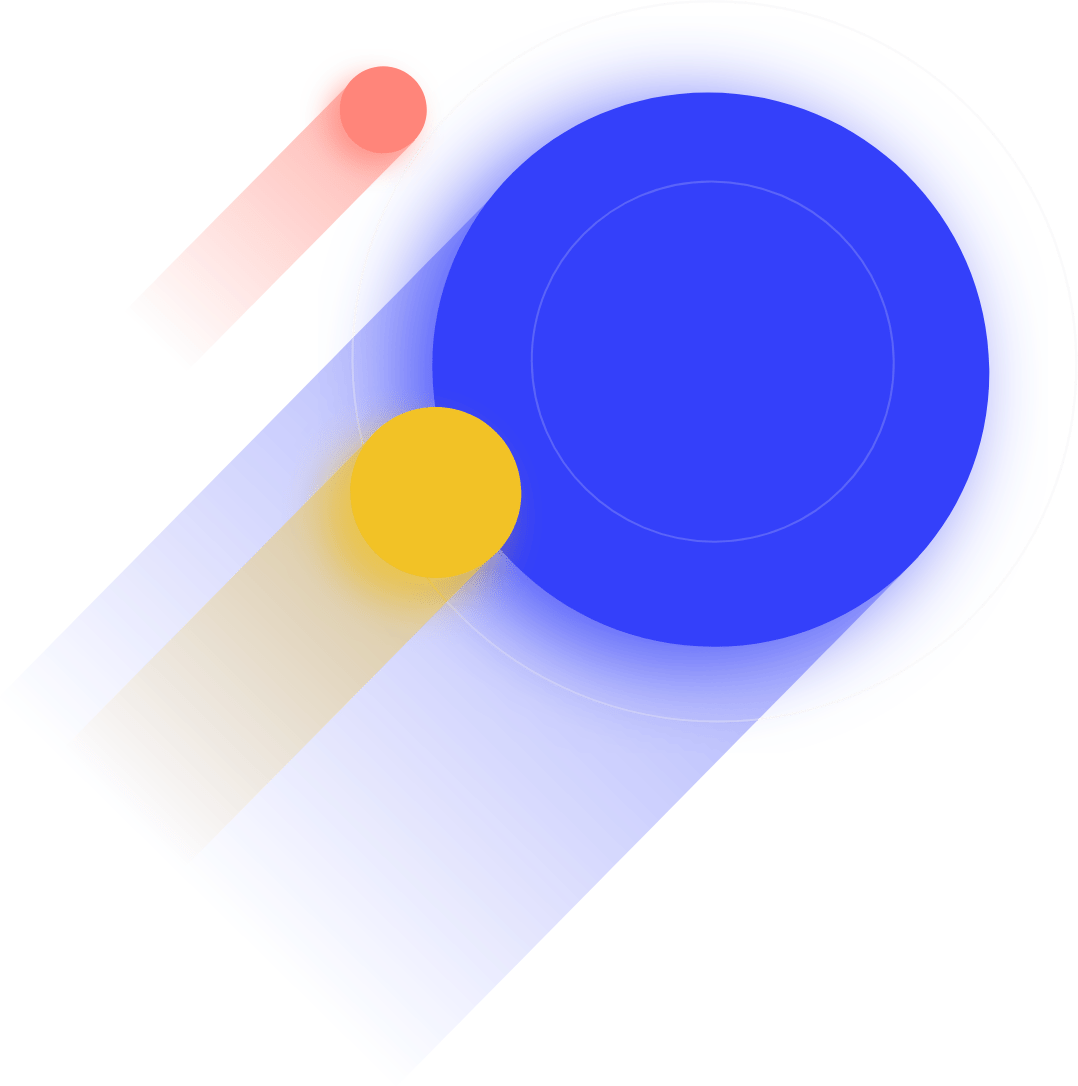 We'd love to hear from you
Frequently asked questions
How do you price?
For SEO audits with insights, prices range from £350 to £1,200 depending on the size and complexity of your site.
For website builds and migrations, quotes vary based on the number of unique modules on each page, the complexity of the design, plus any additional features and functionality.

For smaller simple sites, prices start from £4,999. Larger, more complex sites which use multi-language features, Hubs DB and Customer portals typically range between £10,000 - £150,000
Pricing for website managed services are based on the number of hours and the length of commitment, with our hourly rate starting from £55.
For more information and to get your quote, please contact us.
How long does it take to deliver a technical SEO audit?
Once we have access to the backend of your website, it typically takes 1-2 working days to complete the audit and deliver you the actionable insights.
We will also quote for the work to fix your site, so you can compare completing the work in-house vs. completing it with us.
How long does it take to develop a website?
Typically, most projects are complete in 2-12 weeks, depending on the complexity of your build and your availability to review and provide feedback.
Once we have the preferred designs, we will advise you of the time it will take to deliver.
Are you able to design and develop?
Yes, we work with two design partners who we trust to deliver excellent results.
If you do not have an in-house designer, we can connect you with both of ours. You can then choose which best matches your requirements.
How does the communication with my team work?
They'll sit on your Slack / Teams live chat and we'll set up a ticketing system, so that you can request work + have full visibility on project progress.
You'll be able to chat and email - just like working with a remote employee.
Check out all our services
If HubSpot CMS help is not what you need, view our other services.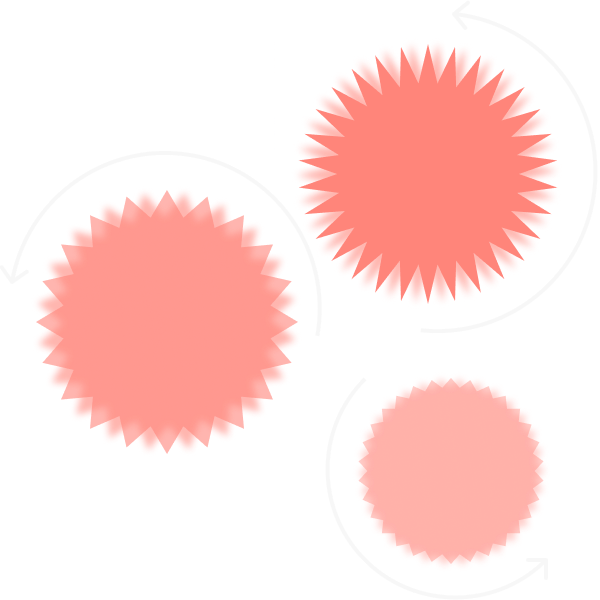 RevOps Managed Services
For high-growth and scaling businesses seeking a partner to provide ongoing expertise and hands-on help. We build effective and efficient systems, with clear revenue insight reporting.
A great alternative to hiring a freelancer or full-time employee.
You'll get a team of three for the price of one to provide ongoing administration across the HubSpot and Salesforce CRM ecosystems, as well as custom integrations.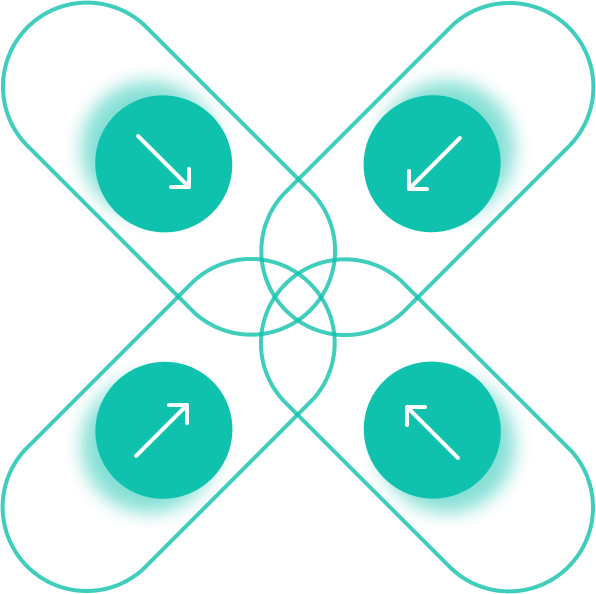 RevOps Transformation
Get your Go-To-Market people, processes, data systems, and reporting ready to scale faster than before.
Great for businesses that need both strategy and implementation resources.
We'll start with a deep dive discovery, before building a 6-12 month Revenue Operations road map which we will implement for you - based on tried and tested gold-standard practices.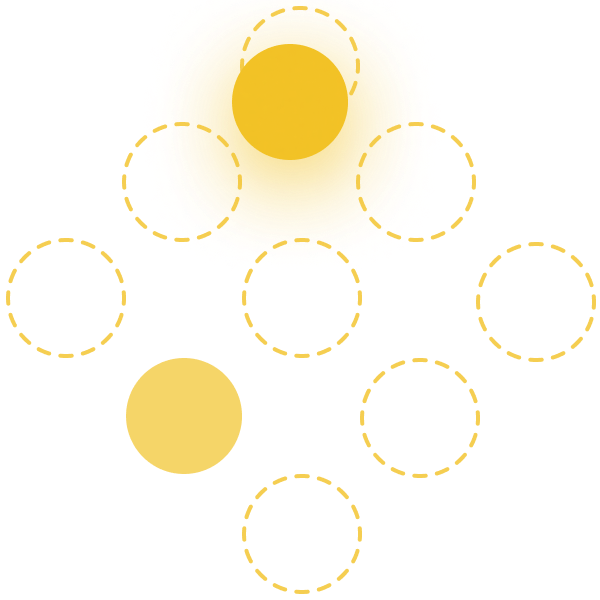 HubSpot Services
Looking to change CRM, merge two, or set up a new CRM from scratch? We'll help you decide which CRM is the best fit before setting it up to support your people and processes.
Our focus is on making sure the technology works for you. Our customised CRM services are 100% bespoke to your business needs.
That way, you can ensure you will get a healthy return on investment from your CRM.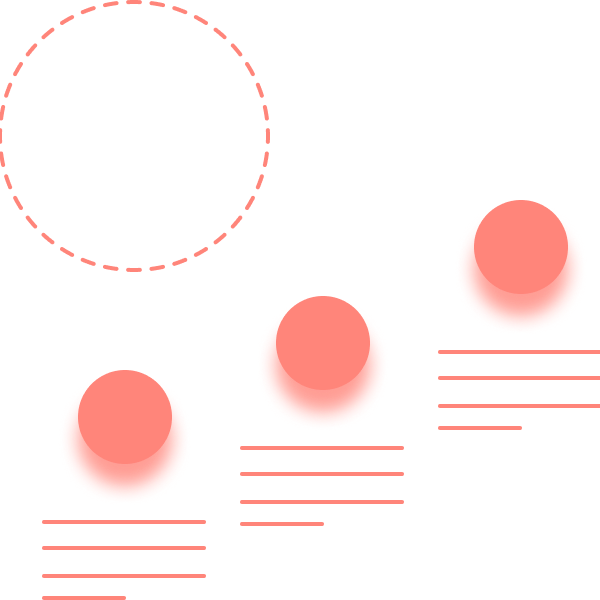 Web Development
Wouldn't it be great to have a website your marketing team can manage without needing a developer?
We're experts in developing websites on HubSpot CMS. Whether you would like to optimise an existing template or go full custom design (like ours) we can help.
We'll develop the design provided to us, or pair you with our design partner and manage the end-to-end design and development project.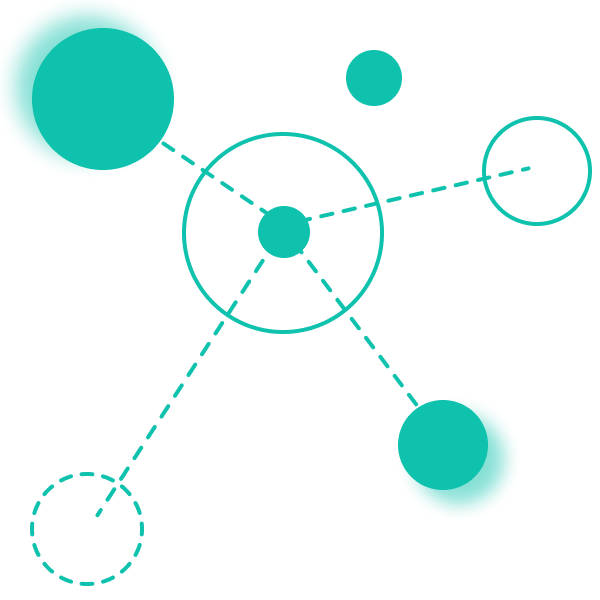 Custom Integration
Ensure data flows seamlessly between CRM, marketing, sales, contract, and accounting platforms by integrating your tools.
We have a variety of integration options to fit your needs, budget, and technical proficiencies.
Share with us the platforms that you would like to connect and we will architect the best solution, taking care of the implementation for you, or collaborating with your in-house technical team.